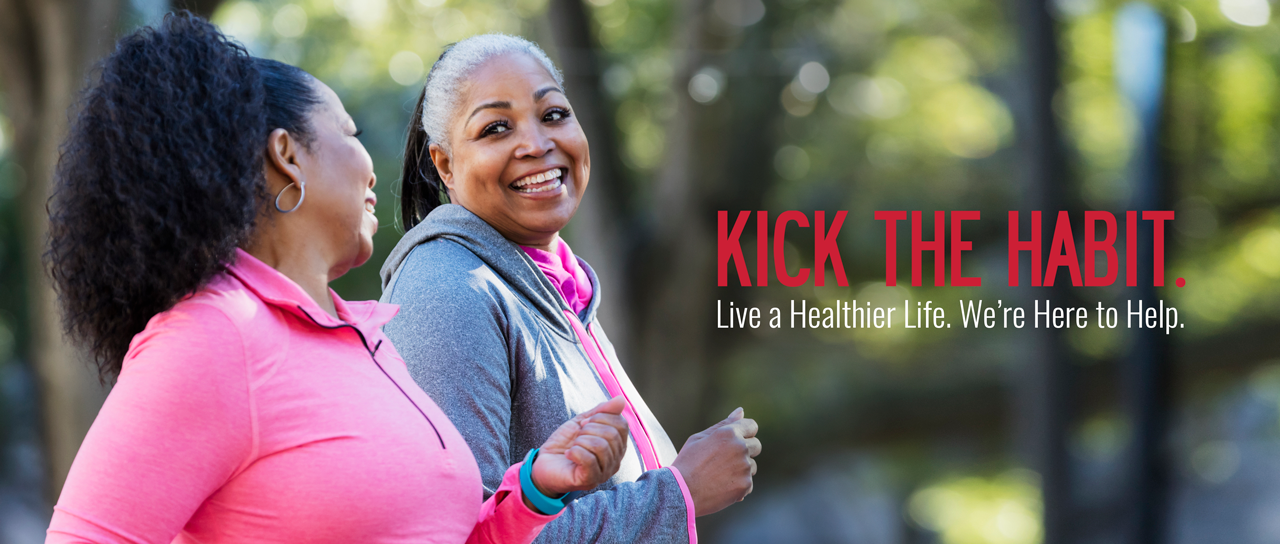 The following information is being made available to all university employees and students to assist them with permanently breaking the smoking habit.
Eligible NJWELL participants may receive tobacco cessation coaching over the phone. For more information regarding the NJWELL program, please visit https://www.nj.gov/treasury/pensions/njwell/index.shtml.
NEW JERSEY SPECIFIC SMOKING CESSATION RESOURCES
New Jersey Quit Line: 1-866-657-8677
This toll-free hotline, supported by the New Jersey Department of Health, connects callers to counselors. Counselors can also be reached at http://njquitline.org.
Tobacco Dependence Program: 732-235-8222
This free face-to-face treatment center is located in New Brunswick, NJ. The program is supported by CINJ, The Center for Tobacco Studies at the Rutgers School of Public Health, and RWJMS Department of Medicine.
http://www.tobaccoprogram.org
NJ QUITCENTERS
Free face-to-face treatment supported by the New Jersey Department of Health. Eleven regional 'quit centers' implement individual and group counseling, and provide nicotine replacement therapies. The quit centers are operated by these health networks: RWJ Barnabas Institute for Prevention & Recovery – Essex, Mercer, Middlesex, Monmouth, Ocean and Union counties.
Hackensack Meridian Health – Passaic and Hudson counties
Inspira Health Network – Cumberland and Salem counties
Atlantic Prevention Resources – Atlantic County
Cape Assist – Cape May County
For more information regarding Quitcenters, please email stopsmoking@rutgers.edu. Be sure to include your contact information (email address or phone number) in the body of your message, or call 732-235-8222.
Mom's Quit Connection
A free smoke cessation support program for pregnant women, as well as mothers, families, and caregivers of young children who need help to quit smoking.
Merle Weitz – 856-675-5322 or mweitz@snjpc.org
Cathy Butler – 856-675-5289 or cbutler@snjpc.org
NATIONAL SMOKING CESSATION RESOURCES
National Quit Line: 1-877-44U-QUIT (1-877-448-7848)
This toll-free hotline is available Monday – Friday 8:00am to 8:00pm (EST), and you can speak with counselors from the National Cancer Institute.
1-800-QUITNOW (1-800-784-8669)
This toll free number connects individuals with state specific counseling and information for quitting smoking.
National Cancer Institute Text Information
Text messaging is available with the National Cancer Institute by visiting http://cancer.gov and selecting LiveChat.
QuitGuide App
This app, developed by MMG Inc., for the National Cancer Institute, was designed to help individuals prepare to quit smoking and support the individual after they quit. To download this app, please visit http://smokefree.gov/apps.
quitSTART App
This app was designed for teens who want to quit smoking, but is also useful for adults who want to quit. It is available from the App Store and Google Play.
Truth Initiatives' 'Become an Ex' Program
'Become an Ex' is a web-based program that aims to help users quit smoking and remain smoke-free. The program reports to utilize cognitive behavioral therapy principles, through the presentation of texts and videos that teach users how to identify their triggers and re-learn how to handle these triggers.
https://www.becomeanex.org
MEDICATIONS THAT MAY BE AVAILABLE UNDER THE SHBP PRESCRIPTION PROGRAM
In addition to these resources, there are a number of medications that can aid an individual during smoke cessation:
Prescription Medications
Chantix® (varenicline)
Nicotrol® NS (nicotine)
Nicotrol® Inhaler (nicotine)
Zyban® (bupropion)
Over-The-Counter Nicotine Replacement Therapy Medications
Nicotine gum
Nicotine skin patches
Nicotine lozenges